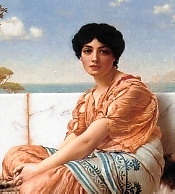 Menu
Home
About Homeschool
How do I start?
About Robinson
Curriculum (RC)
Tips for RC users
Format Text Files
Print Books at Home
Bind Books at Home
Free Books Online
(RC, Henty & more)
Rosegate's Free Files
Lists (many RC)
Series Order
Homeschool Name/ ID
Latter-day Saints & RC
Links for Homeschool
Contact
Site Map


---




FinePrint Tutorial


FinePrint can be used to print half size from RC, or from anywhere else.
Learn what else the program can do, and how to do it, by clicking on the "Help" button once FinePrint is open.



Download FinePrint here for free.


The free version is fully functional, but prints their logo across the bottom of each page. (You'll still be using much less toner than printing full-size, though!) To remove the logo, you can purchase FinePrint and enter your registration code in the "About" tab. Teachers (including homeschoolers) are eligible for a teacher discount. E-mail them to ask for it. Be sure to visit the site from time to time to check for free updates. You can re-enter your registration code after installing them.

Printing booklets without FinePrint:
You may not need FinePrint if you know how to get your printer to print booklets. It depends on your printer and which program you're printing from. For example, Brother printers can't always do booklets from the RC software. (Unless you tell it to print at 300 dpi instead of 600. Luckily it does still looks good that way.)


QUICK GUIDE TO FINE PRINT

- Getting Started - setting up FinePrint.
- Printer Options - how to change printer settings (like print resolution, paper thickness) in FinePrint.
- About Blank Pages - how to add or delete them.
- Every Time You Print - a quick reminder.

- Optional Settings - sub-booklets, saving setup, etc.
- Printing from a Word Processor
- Printing from RC, (OR other scanned books, or PDFs)
- Combining Jobs - helpful when only printing certain portions of a document, or from a web site.


GETTING STARTED
Once the program's installed and you're ready to print something, click print (as usual), and then, instead of selecting your physical printer (such as Brother or HP), select FinePrint from the list of available printers. (Don't know where to look? When you click print, a box opens up and your default printer will usually be highlighted. You'll either see a list of printers to select from, or need to click next to the printer name to see a drop-down list of printers.)
After you've selected FinePrint, click "ok" or "print." This will open a FinePrint box where you can set up all your preferences (more about that below). FinePrint can save the current settings each time it closes, so you don't have to redo it each time. (In the "Settings" tab.)

The first time you use FinePrint you will need to run the Wizard. If you have more than one printer you are going to use with it, you will need to use the wizard on each printer. This will make sure the page orientation is correct. Once this is set it will not need to be repeated.
To Run the Wizard: Try printing something to FinePrint, and it will open the program. (It should open to the "Preview" tab. If not, click on it.) At the bottom you can select which printer you are going to use. Then click "Options". In this box the wizard button is located at the bottom right. Click it and follow the instructions it gives you. (It will print a few pages and you will answer questions about how they came out of your printer, so it knows how to handle orientation in the future.) Once this is finished, you're ready to print.

return to menu


PRINTER OPTIONS
Once FinePrint is open, you can change your printer settings if you choose. (For instance if you want to print at a lower resolution to save toner, or tell it you're using thicker paper like cardstock, etc). To do so, select your printer from the "Printer" menu at the bottom of the screen (in the "Preview" tab), then click the "Options" button next to it. A window will pop up showing all the options that were set up when you ran the wizard. You probably won't ever want to change these. Just click the "Custom Settings" button to open up your printer's properties.
Now adjust whatever printer properties you wanted to, click the "OK" button 2 times and you're back to the FinePrint window. [If FinePrint is set to save your settings upon closing (see optional settings below), then this new printer setting will still be in effect next time you open FinePrint. If you only wanted it that way for one use, remember to change it back.]
Do not use the method just described to set your printer to use its booklet setting. The printer should be set to print like normal, on letter-size paper. FinePrint takes care of the booklet layout for you. (Keep reading to see how.)

return to menu


ABOUT BLANK PAGES
If an extra blank page (or any other page you don't want, like a dark picture) ends up in FinePrint and you want to remove it, just right click on it and select "Delete This Page". You can also select "Insert Blank Page", if you like.

return to menu


EVERY TIME YOU PRINT
Take the time to scroll though the print job in FinePrint before you click "Print". Be sure it looks the way you want it to. It's worth the time, just in case you don't have the right setup selected. (I've used it on full size, then tried to print half size without remembering to change it to booklet, and vice versa.) You probably don't have to check the whole thing. I usually just check that the first few and last few pages look right. It's saved me from a few mistakes.

return to menu


OPTIONAL SETTINGS
(Required settings are listed below in Word Processor and RC sections.)

• The "Settings" tab

Booklet settings: Check the box next to "Print as sub-booklets", and select the # of sheets you want in each.
When printing a booklet, you end up with pages that come out in the right order when they are folded in half (or instead of folded, they are cut and then turned over and placed on the other half -- in the same order they'd have been in if they actually were folded and not cut). The entire stack, that is. Since most paper cutters won't do a whole book at once, you may want sub-booklets. You can set it so each sub-booklet equals the number of sheets you will cut at a time.
Example: My paper cutter cuts 5 pages at a time, so I do sub-booklets of 5. I cut 5 sheets and fold the one half over onto the other half I just cut. Then cut the next 5, fold them over onto each other, and stack them on top of the last bunch I cut, etc. (I hope that makes sense. It's difficult to explain without visuals.)


File settings: These are up to you. If you do save your files, be sure to clean them out (click "Delete autosaved files) every once in a while so they aren't taking up so much space.


General Settings: Again, these are up to you. Here's what I've got selected, if you're interested:
- "Load Dispatcher at Windows logon" (so FinePrint's ready to go whenever you want it.)
- "Save settings each time the dialog is closed" -- helpful if you often print in the same format (like if you only use it for books.) If you use different options sometimes, then always look over what's in FinePrint before you print it, just to be sure it's set up the way you intended.
• The "About" tab - This is where you enter your registration number, if you have one.

• "Stationery" and "Form Factory" tabs - You don't need to do anything in these tabs. Just ignore them.

return to menu


PRINTING FROM A WORD PROCESSOR (like Word, WordPerfect, or OpenOffice)

In the Preview Tab -
- Set FinePrint to "Booklet" (do NOT select "2 up" for this.)
- Margins = original
- Do NOT select "leave room for gutters"
(Instead, set your binding allowance in your word processor. See the formatting page for more info on setting margins, binding allowances, etc.)

In the Settings Tab -
- Select "Print as sub-booklets" (optional)

return to menu


PRINTING FROM RC (OR other scanned books, or PDFs)
When printing from RC to FinePrint, using Booklet format, you'll be setting the margins to "none" in FinePrint. That way it ignores RC's margin settings, whatever they are. The RC scanned pages already have white space around them, which generally comes out to about 1/2" when printed in Booklet format. (If interested, you can read more about this)
If printing PDFs of scanned books, read more PDF printing tips here before going on.

In the Preview Tab -
- Set FinePrint to "Booklet" (do NOT select "2 up" for this.)
- Set the Margin to "none" (some printers, like inkjets, may need it set to "small". Some PDFs may work better on "small" regardless of the printer. See which works best for you.)
- DO Select "Leave room for gutters"

In the Settings Tab -
- Select "Print as sub-booklets" (optional)
- Set gutters at 0.75" (for 3-hole punched)
or Set gutters at 0.5" (for comb-punched)

These numbers don't make sense if you do the math, (probably because there's white space on the scanned pages, which shrinks as you add more margins and binding allowance to them) but the directions above still give the desired result, (or pretty close to it!) which is text 0.5" from edge, and a binding allowance appropriate for each type of punch.
The margins and gutter allowance may vary for PDFs. You can print a test page to see if it matches the binding and margin measurements on the formatting page. Also, certain RC books may vary a bit too, but usually only a little. Some come out perfect, and others almost perfect (but close enough to not cause problems with binding or reading). You can always tweak it to perfection if you choose.
[If you're 3-hole punching, but just putting it in a 3-ring binder, use the comb-punch numbers, since you don't have to worry about being able to open a sewn book. The smaller the gutter allowance, the bigger the words are. Another benefit of using a comb-punch, either with combs, or to sew the books!]

return to menu



Combining Jobs
This feature is especially useful when printing only portions of a document (including PDFs), or when you're combining short pages, like from web sites. That way you can avoid blank pages between each job.

For web sites: I've often used this for coloring pages, because I'm too lazy to go pull out a tray and stick a page back into my printer. I'd rather have it automatically duplex. (Isn't that why I bought it?) If you have 1 page to print, tell it to print to FinePrint, and the FinePrint window will open. Normally you would click "Print & Close" or "Print", but don't do it yet. Go back and tell your next single page to also print to FinePrint. Now go back to FinePrint and you can see that both pages are there waiting for you. (You can add as many more pages as you like.)
When you have as many pages as you want sitting in FinePrint, make sure that "Double-sided" is selected, then go ahead and click "Print & Close" or "Print", and you're done!

For PDFs (or other documents): Let's say you want to print pages 1-3 and 5-7 of a PDF or other document (like from your word processor). Click print and select FinePrint as your printer. In "page range" (or "print range") tell it which pages you want printed. Click "OK" (or "print") and it will open the FinePrint window. (This can take a while from PDFs, especially if it's a scanned book, so be patient.)
Here is when you would normally click "Print & Close" or "Print", but don't do it yet! Just let it sit there while you go back to your document and tell it to print the next section of pages you want, in the same manner as before. Now look what's in your FinePrint window. You can do this repeatedly until all the pages you want are there.
When you have as many pages as you want sitting in FinePrint, make sure that "Double-sided" is selected, then go ahead and click "Print & Close" or "Print", and you're done!

[Of course, you can always send the entire PDF to FinePrint, and then delete any pages you don't want from there. Learn how to delete them in the blank pages section above.]

return to menu




Back / Home